Illuminated Pixel Bars

We are very excited to be offering for hire yet another market first product in the form of an animated bar unit. Project text, images, video and animations across the front of the bar with a touch of a button.
The Animated Bar is now available to hire in several formats. Be one of the first to experience this spectacular animated bar counter.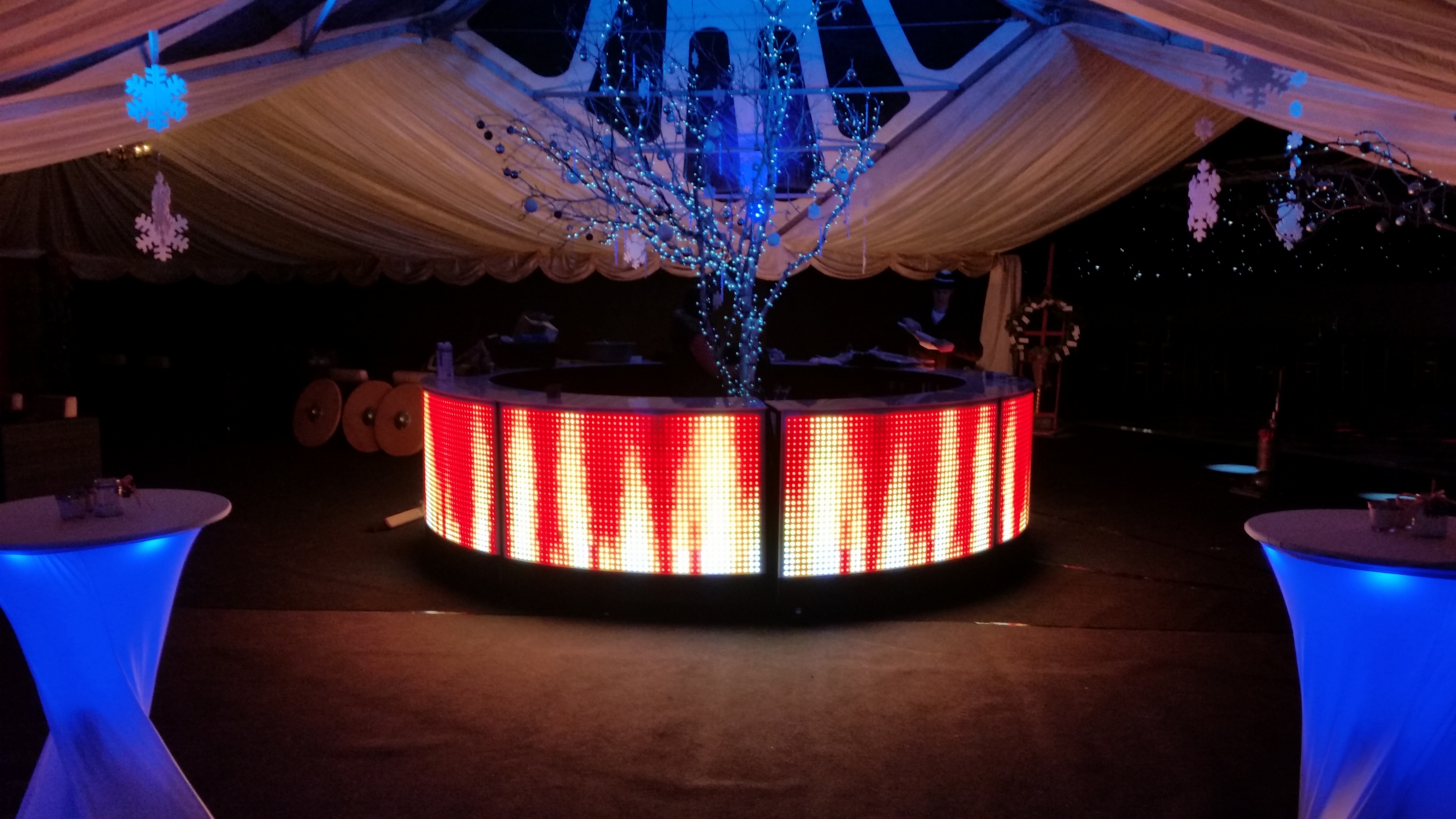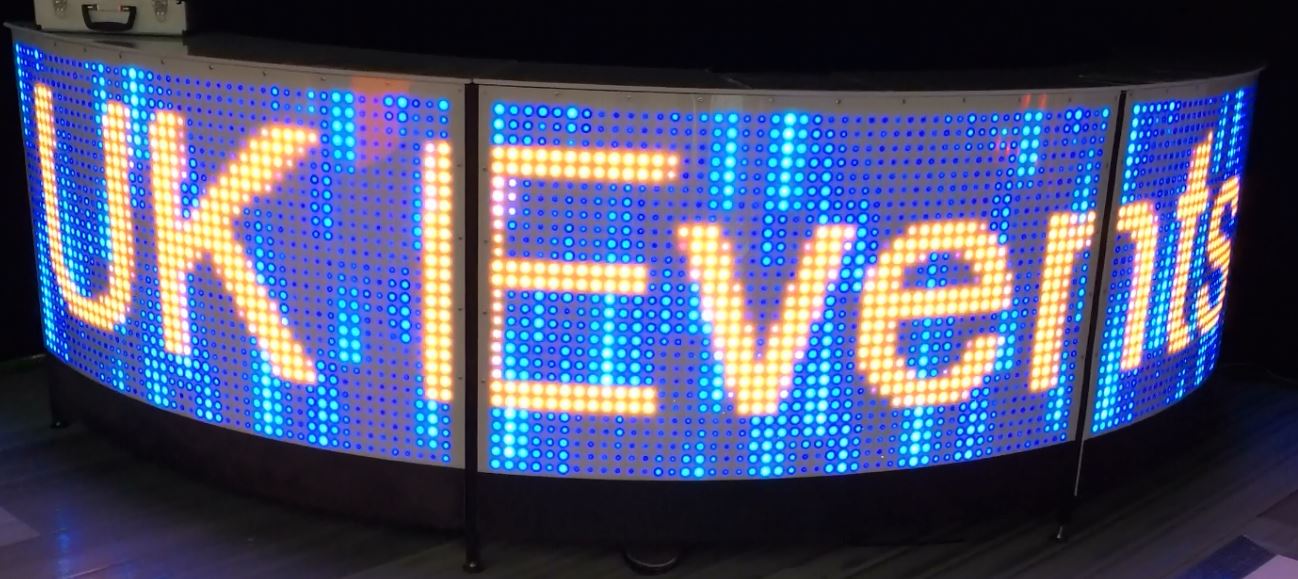 A complete 4m circular bar comprises of 8 sections. Each section can copy a master section or act as 1 screen. You can also hire separate sections and a combination of sections to reach your desired dimensions.
The bar is hooked up to its own wireless network which can be controlled by a smart phone or a supplied tablet.
Each 1500mm x 1000mm animated bar screen section has 1196 LED's with a 30mm pitch.
The content of UK Events Ltd website is copyright protected.